キラリinBLG
発見!キラリ Social Media: Good or Bad for Communication?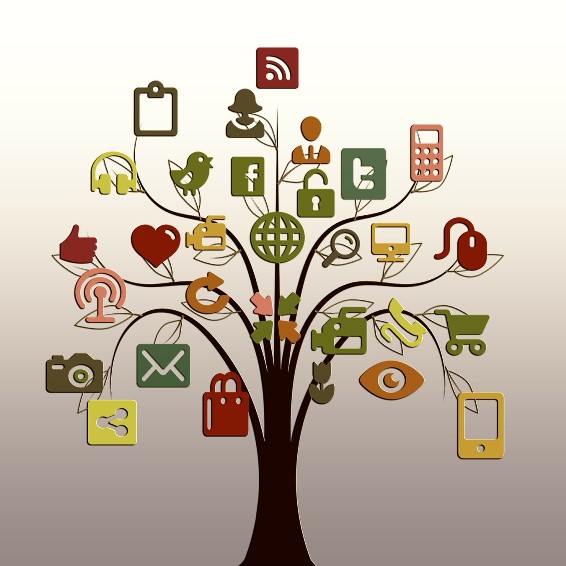 6月のテーマ:変化

Thanks to a fairly new Facebook feature called "Your memories on Facebook", which encourages you to share posts you have made on Facebook in the past, I was shocked to learn that it has been 10 years since I joined the site.

Seeing how social media has now permeated every facet of our lives, it's hard to remember a time without it. Yet I still remember the day – a day early on in the lives of Facebook and Twitter – that I realized social media was here to stay. A tote bag I normally wouldn't look twice at had caught my eye. Underneath the giant supermarket logo emblazoned on the side were two smaller logos for Facebook and Twitter, complete with bright text shouting "Like us on Facebook!" and "Follow us on Twitter!" These days it's unthinkable that a business would not flaunt the fact that they were on social media – but I remember the feeling of surprise as I realized that this was our new norm. For businesses, social media had joined the ranks of phone numbers and website addresses as crucial contact information.

Ask any social media user you know, and I'm positive that they will say that social media has completely transformed how they communicate with friends and family. As an expat living in a country thousands of miles from home, I like to think that this is doubly, no, triply true for me and countless others who have chosen to settle in another country. I may be an ocean away from my hometown, but after a few clicks I'm peeking in on my sister and nephew's daily adventures, my brother's travels through South America, and the mouthwatering dinner my parents are indulging in. Couple that with the fact that I can react instantly, and it almost feels like I'm right there beside them.

There are some that will lament how social media has changed the face of communication for the worse. Countless articles bemoan the death of written correspondence, and the decrease in "quality human interaction". We can't deny the impact that social media has had on communication – and while there may be advantages and disadvantages to this, I feel that it's up to us to adapt and learn to work with it, and not let it take complete control. Yes, it may be a great tool for communicating with others, but don't make it your only tool. Strike a balance by occasionally sprinkling in "old" methods – picking up the phone, writing an email, meeting up in person. If we can remember to connect over more than just a comment on a status or a like on a photo, and achieve that balance, I think we can turn the impact social media has on how we communicate into something amazing.

—————————————————————————————–
Written by ジェシー・ナス 
—————————————————————————————–
[JVTA発] 発見!キラリ☆  6月のテーマ:変化
日本映像翻訳アカデミーのスタッフが、月替わりのテーマをヒントに「キラリ☆と光るヒト・コト・モノ」について綴るリレー・コラム。修了生・受講生にたくさんのヒントや共感を提供しています。