voiceinTYO
JVTA Graduate Ayumi Kageyama Talks About Creating English Subtitles for Animation Film "Despair of the Monster"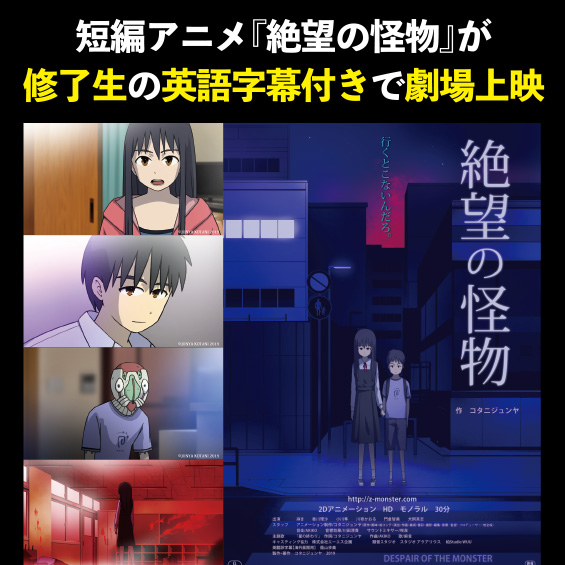 Animated movie "Despair of the Monster" is a 30-minute short film created by a manga artist Junya Kotani, who was in charge of direction, screenplay, storyboard, and production. JVTA graduate Ayumi Kageyama created the English subtitles for "Despair of the Monster", and we asked her what it was like working on this film.



◆It All Started Through Twitter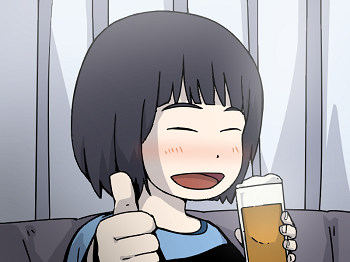 ※コタニ監督が蔭山さんをイメージして描いてくれた似顔絵です

Ayumi: I had no acquaintance with Mr. Kotani, and somehow started to exchange messages with him on Twitter, but at that time I didn't know that I was a candidate for a Japanese-to-English translator. After a while, I asked about this film through a direct message on Twitter, and after having a meeting with him, I was officially asked to work on the English subtitles.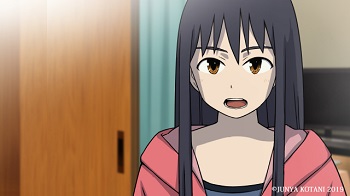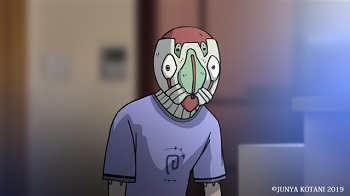 (C)JUNYA KOTANI

◆I Asked Lecturer Jonathan M. Hall to Supervise the English Subtitles
Ayumi: I often directly receive work from directors and producers, and I ask other English subtitle translators to check my subtitles if there is enough leeway in the budget. Who I decide to ask depends on the project (I sometimes ask former JVTA classmates), but this time I asked JVTA instructor Jonathan M. Hall. If you have taken his lectures, I think you will understand, but it was more like having an English subtitle consultant rather than just someone who does a "native check". He took a look at my subtitles using subtitle software.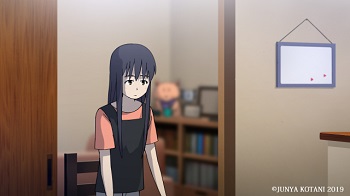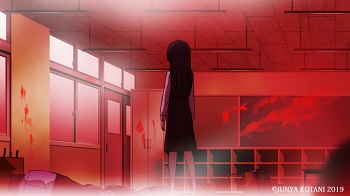 (C)JUNYA KOTANI

◆Creating Subtitles That Are Suited for Anime
Ayumi: Up until this project, I had mostly worked on live-action films, and working on anime was a first for me. I consulted with Jonathan and tried to make the subtitles more "suitable" for animation by doing things like keeping in name suffixes such as "kun", which is often seen in translations for anime.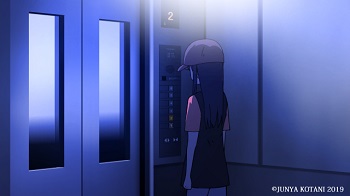 (C)JUNYA KOTANI

Looking at English subtitles for anime distributed on Netflix and so on, I felt that they were translated more faithfully to the original than live-action tends to be, so I translated them keeping in mind things that I learned in the manga translation classes taught by Simona Stanzani at JVTA. For example, it's usually preferred to leave in cultural words and phrases unique to Japanese, such as "senpai", "-chan", and "-san". Even so, subtitles must be instantly readable, so I focused on including as much information as possible while adjusting the number of characters so that the viewer does not feel overwhelmed when reading my subtitles – something I do when working on live-action films as well.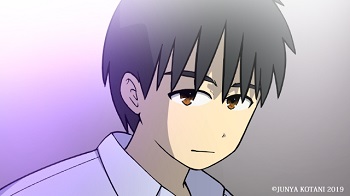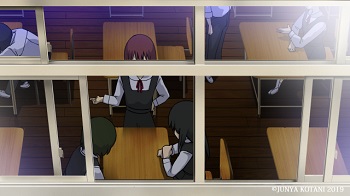 (C)JUNYA KOTANI

It's a short 30-minute film, but it draws you in and is definitely worth watching. I personally liked the voice of the voice actor of the main character. Please watch it if you get the chance!

"Despair of the Monster"
http://z-monster.com/