TYO
"Smiles Leading to Happiness" (original title: Egao no Mukou ni) Takes Home the Biggest Award at the Monaco International Film Festival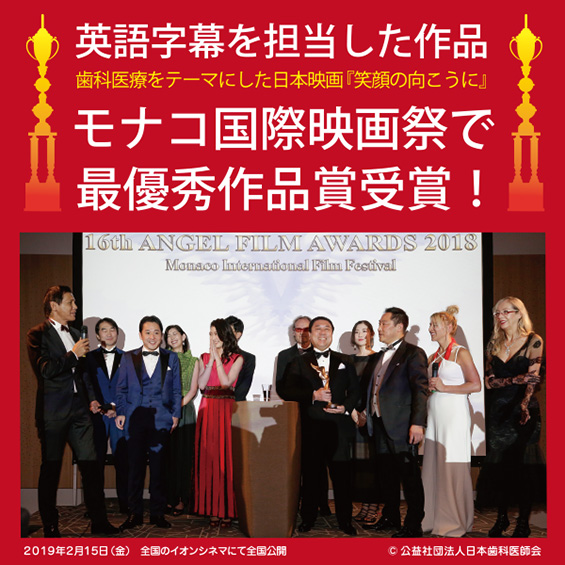 Full-length feature film "Egao no Mukou ni", which was translated into English by JVTA, won the Angel Peace Award at the 16th Monaco International Film Festival held in 2018. For this film, JVTA not only created the English subtitles, but also assisted with the process of submitting the film to several overseas film festivals, including the Monaco International Film Festival.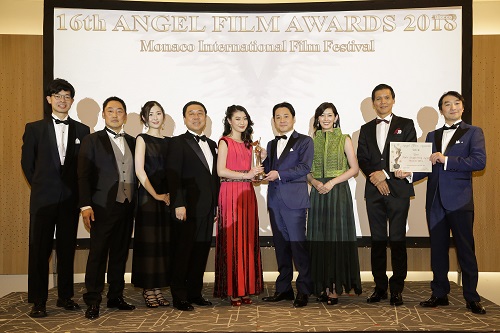 ※受賞会場の様子 ©公益社団法人日本歯科医師会
The story of this film focuses on people who work in the dentistry field, with full cooperation from the Japan Dental Association. The main characters are two dental technicians, Daichi (Mahiro Takasugi) and Manatsu (Seia Yasuda), two childhood friends who have just started working as dental hygienists. The English subtitles were created together by J-E course graduates Yasuyo Oishi and Yumiko Miyoshi. We asked them what it was like working on the subtitles for this film: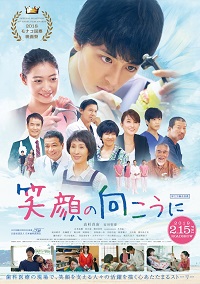 ※『笑顔の向こうに』©公益社団法人日本歯科医師会
◆ Yasuyo Oishi (translator for "Egao no Mukou ni")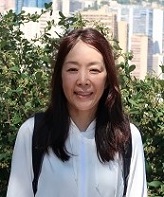 To tell the truth, "Egao no Mukou ni" was a movie that was easy to translate in the sense that it was very easy to empathize with. This is because I realized the importance of having healthy teeth after having my teeth straightened as an adult. However, there were of course still parts that I struggled with – in particular, the technical terminology that came up, and figuring out how to make the conversations between the dentists and the patients sound natural in English. I looked up a lot of information on the internet, and did not only rely on a dictionary for research. This film also features people of all ages, from children to the elderly, so I also paid close attention to the tone and wording I used for each character.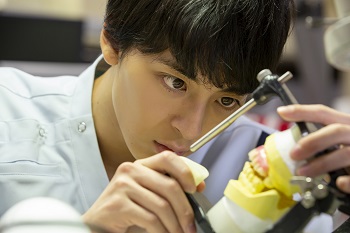 主演の高杉真宙さん©公益社団法人日本歯科医師会
I am very grateful for the opportunity to work on the translation of this movie.
◆ Yumiko Miyoshi (translator for "Egao no Mukou ni")

My first thought upon learning about this movie was "Dental technicians and dental hygienists are the main characters? I wonder if it's going to be a very serious film?" However, working on the subtitles for this film, which tells the story of two young people doing their best in the dentistry field, was very stimulating and refreshing.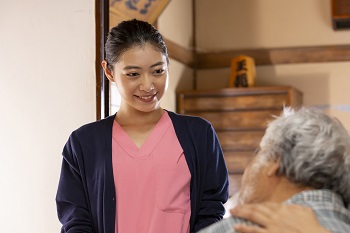 ※ヒロインの安田聖愛さん ©公益社団法人日本歯科医師会
We were given a glossary of technical terms in advance from the client, and the screenplay was fairly easy to understand, so I didn't have too many difficulties when translating in that sense. Something I tried to keep in mind was the importance of the voices of the actors. Even if you don't understand the language being spoken, you will be able to pick up various emotions just from the voices alone. For example, the viewer can feel the gentle warmth in the voice of the grandmother of the main character played by Chieko Matsubara, and the harsh yet caring tone of the superior played by Yuichi Kimura, and so on. I tried to capture these tones when I created my subtitles. (I'm not sure how well I was able to do it, however…)
I am very happy that I was able to be involved with an award-winning film. (In addition, the place where the two main characters had their date was my hometown area!)
◆◆◆◆◆◆◆◆◆◆◆◆◆◆◆◆◆◆◆◆◆◆◆◆◆◆◆◆◆◆◆◆◆◆◆◆◆◆◆◆
Lastly, we asked Jessi Nuss, producer of JVTA's Japanese-to-English visual media translation course, more about the overseas film festival support that JVTA provides.
◆ Director Jessi Nuss (in charge of checking English subtitle checking and providing film festival support)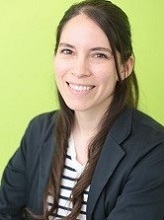 Recently, Japanese film directors and distributors have coming to us with requests for not only the creation of English subtitles, but help with submitting to overseas film festivals. Having one's film screened at overseas film festivals is a great way to get publicity for the film and filmmaker, so it is a trend for many filmmakers to look into promoting their films overseas, and not only in Japan.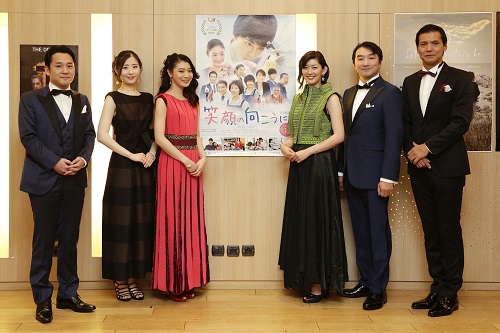 ※受賞会場の様子 ©公益社団法人日本歯科医師会
However, the submission process for overseas film festivals must be done all in English, which can be difficult for filmmakers, especially since it's an important process, and even a simple mistake can hurt your chances for having your film selected. We help by looking up submission regulations, translating necessary film information into English, completing the entry form, contacting the film festival if needed, and so on.
Once a film has been selected to be screened, a lot more extra work needs to be done, and it is necessary to move quickly since there is often not a lot of time before the festival begins. For "Egao no Mukou ni", we needed to provide promotional material, such as video trailers, posters, and screenshots, on an ASAP basis.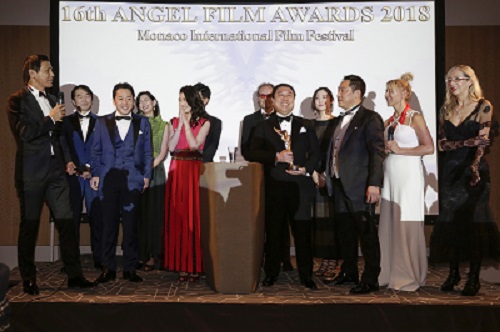 ※受賞会場の様子 ©公益社団法人日本歯科医師会
Not only did "Egao no Mukou ni" get screened at the Monaco International Film Festival, but it also won the award for Best Feature Film, which I am very proud of as the director in charge of this project! I look forward to continuing to help Japanese filmmakers make their dreams of having their films shown at overseas film festivals come true.
Congratulations to all involved!