eventinTYO
Free Online Japanese-to-English Subtitle Translation Lesson
Sign up in time for the 2021 Semester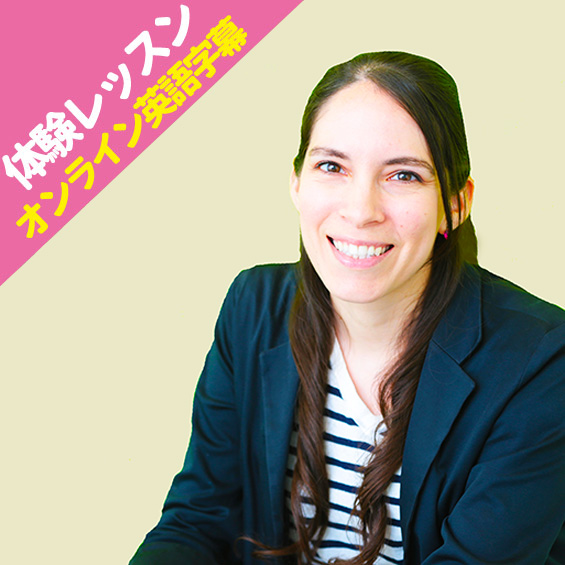 Get a crash course in the art of subtitling and take your language skills to the next level with a free online trial lesson for JVTA's J-to-E Media Translation course!

Interested in learning what it takes to become a Japanese-to-English visual media translator? Come join us at JVTA and take a free trial lesson for our Japanese-to-English Visualmedia Translation Course! This trial lesson is held online for those who are not able to join our Open School events held at JVTA on Saturdays and Sundays. You can even join from outside Japan!

In this trial lesson, you'll have a chance to try your hand at creating English subtitles, and learn more about the fun and challenging translation process. No previous translation experience is necessary. We recommend having at least JLT N2 level Japanese to get the most out of the trial lesson, and the course itself.

The lesson time is 80 minutes, and the trial lesson part will be held in English, with the explanation about the school in Japanese. After the lesson, you'll have a chance to ask any questions you have, so if you're interested in learning more about our school and course, this is the best place to start.

◆About our Japanese-English Media Translation
Here at JVTA, you can master the skills you need to translate fun, entertainment-related content such as films, TV shows, anime, manga, online videos, and more! The course can be taken in-person, or online (some restrictions apply).

For more information in English, please check out this page:
▶About course

◆It's Never Been Easier to Learn Online with JVTA
At JVTA, we've had a robust e-learning system in place since 2015. Our unique hybrid system of in-person instruction and live video link allows students from around the world to join classes in real-time and graduate as professional media translators. This year, we've made it even easier to start your media translation journey with our innovative new e-learning platform, JVTA Online. Now you can access lectures live, complete your assignments, and even chat with classmates and teachers in real time all through one handy online portal!

【Date】
Trial lessons are held between the hours of 11:00 am to 7:30 pm (Japan Standard Time) on Mondays, Wednesdays, and Fridays. A reservation is required, so please let us know your preferred date and time, and we will get back to you. Please indicate your preferred date at least a week in advance.
E.g.: April 1 (Mon). 13:00 – 15:00 JST (GMT +9)

【Important Notes】
- Prior bookings essentials.
- To secure a session, please book your session one week in advance.
- The J-E Subtitling trial lesson will last approximately 80 – 90 minutes followed by a Q&A session. In order to get the most out of your time with your instructor, we recommend that you allow ample time for the class.
- Please sign in early to allow for any potential connection difficulties.

【You Will Need】
-PC or Tablet with stable internet connection
-Webcam and Microphone (Either internal or external; you will be interacting with your instructor in real time.)
Headphones are also recommended but not essential.

【Reminders】
-This trial lesson is limited to those who cannot participate in our Open School event (which include a J-E trial lesson) held at JVTA on Saturdays and Sundays.
-Participation is free!
-For non-native speakers of Japanese: Please note that this translation trial lesson requires upper intermediate/advanced Japanese ability (around JLPT N2 level or above).

【Sign Up】
To apply for the trial lesson, please sign-up below.